ICE removes Dutch national convicted of narcotics trafficking, providing support to foreign terrorist organization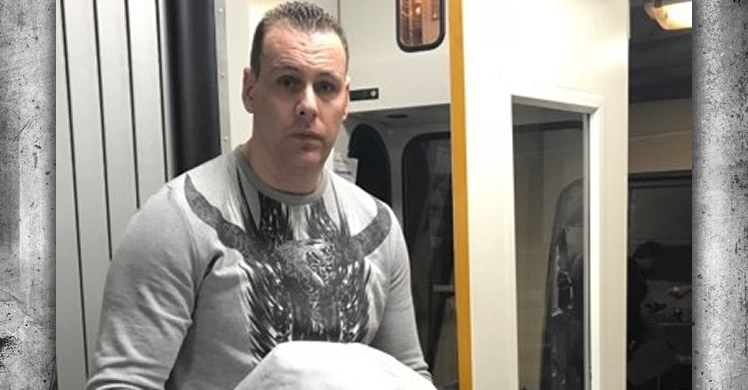 NEW YORK — A Dutch narcotics trafficker and money launderer was returned to his home country March 11 by U.S. Immigration and Customs Enforcement's (ICE) Enforcement and Removal Operations (ERO) deportation officers. This follows an international investigation which led to his conviction on multiple charges tied to an international drug trafficking scheme.
ERO deportation officers escorted Jeroen Van Den Elshout, 39, to Amsterdam, via a commercial flight and transferred him into the custody of Dutch law enforcement authorities.
In March 2017, Elshout was extradited to the U.S. following his indictment in U.S. District Court-Southern District of New York (SDNY) on drug trafficking, narco-terrorism, and providing material support to a terrorist organization charges. On Feb. 6, 2019, Elshout pleaded guilty to conspiracy to commit narco-terrorism (cocaine), attempt to commit narco-terrorism, conspiracy, and attempt to provide material support to a foreign terrorist organization. Additionally, as part of his guilty plea, he stipulated to a judicial removal order (JRO). On the same date, Elshout was sentenced in SDNY to time served, five years of supervised release, and based on the stipulated JRO, ordered removed to the Netherlands. On Feb. 7, 2019, he was transferred to ICE custody for removal.
"This man faced trial in the United States and now that he has been prosecuted, he will no longer remain in this country," said Thomas R. Decker, field office director for ERO New York. "It is the responsibility of ICE ERO to remove criminals from our streets so they are not provided a safe haven in our country. ICE ERO continues to remove criminal aliens from the United States in the interest of protecting our communities."
According to reports, in 2015, Elshout was arrested in Turnhout, Belgium, by Belgian law enforcement authorities and alleged to have been involved in a scheme with Netherlands based drug traffickers and the Revolutionary Armed Forces of Colombia ("the FARC"), a foreign terrorist organization, to smuggle large quantities of cocaine from South America to the Netherlands.
ICE removed or returned 258,085 aliens in fiscal year 2018. Enforcement and Removal Operations arrested 158,581 aliens, 90 percent of whom had criminal convictions, pending criminal charges, or previously issued final orders. The overall arrest figure represents an 11 percent increase over fiscal year 2017.
ICE is focused on removing public safety threats, such as convicted criminal aliens and gang members, as well as individuals who have violated our nation's immigration laws, including those who illegally re-entered the country after being removed and immigration fugitives ordered removed by federal immigration judges.