ICE removes Honduran national wanted for murder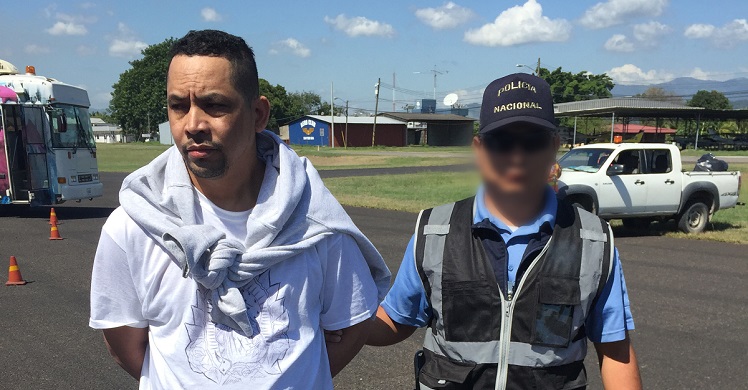 NEWARK, NJ — A 41-year-old Honduran fugitive, wanted in his home country for murder, was removed from the U.S. March 22, by deportation officers with U.S. Immigration and Customs Enforcement's (ICE) Enforcement and Removal Operations (ERO).
Hector Banegas Hernandez departed the U.S. Thursday from Louisiana and was turned over to Honduran law enforcement authorities upon his arrival in Honduras.
On April 15, 2015, Banegas entered the U.S. on a nonimmigrant visa, but did not depart the U.S. in accordance with the terms of his visa, making him a visa overstay. ERO deportation officers arrested Banegas on immigration violations in Newark in May 2017. In February 2018, an immigration judge ordered him removed to Honduras. Banegas was the subject of an Interpol Red Notice at the time of his arrest.
ICE removed or returned 226,119 aliens in fiscal year 2017. The proportion of FY17 removals resulting from ICE arrests increased by nearly ten percent over the previous fiscal year, and the number of ICE interior removals in FY17 increased by over 15,000 from FY16.
ICE is focused on removing public safety threats, such as convicted criminal aliens and gang members, as well as individuals who have violated our nation's immigration laws, including those who illegally re-entered the country after being removed and immigration fugitives ordered removed by federal immigration judges.