ICE removes Italian national convicted of weapons trafficking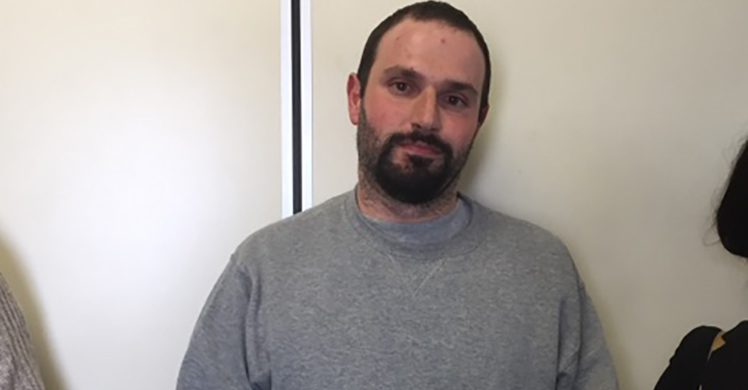 NEW YORK — An Italian national, and member of the Italian military, convicted of weapons trafficking was returned to his home country Tuesday by U.S. Immigration and Customs Enforcement's (ICE) Enforcement and Removal Operations (ERO) deportation officers. This is following a joint investigation by U.S. Immigration and Customs Enforcement (ICE) Homeland Security Investigations (HSI) in New York and the Department of Defense, Defense Criminal Investigative Service, Northeast Field Office (DCIS) which led to a guilty plea and subsequent sentencing.
ERO deportation officers escorted Giovanni Zannoni, 35, who was removed from the United States via a commercial flight. Zannoni was transferred into the custody of Italian law enforcement authorities upon arrival in Milan.
In May 2017, Zannoni, entered the United States under the Visa Waiver Program (VWP) with authorization to remain in the United States until August 2017. One day after his entry, Zannoni was arrested by HSI and charged in U.S. District Court-Eastern District of New York (EDNY) with weapons trafficking. On Sept. 22, 2017, Zannoni was convicted in EDNY of a violation of the Arms Export Control Act and sentenced to 11 months imprisonment. Additionally, he agreed to forfeit $436,673, gun parts, and night vision and thermal imaging devices. Zannoni was transferred to ICE custody in April 2018, while the agency finalized his return.
According to court records, between June 2013 and May 2017, Zannoni illegally exported and attempted to export night vision goggles and assault rifle components designated as defense articles on the United States Munitions List. The United States Department of State requires a license for the export of sensitive night vision equipment and assault rifle components, and has placed restrictions on the export of items that it has determined could make a significant contribution to the military potential and weapons proliferation of other nations and that could be detrimental to the foreign policy and national security of the United States.