ICE removes Macedonian man wanted for assault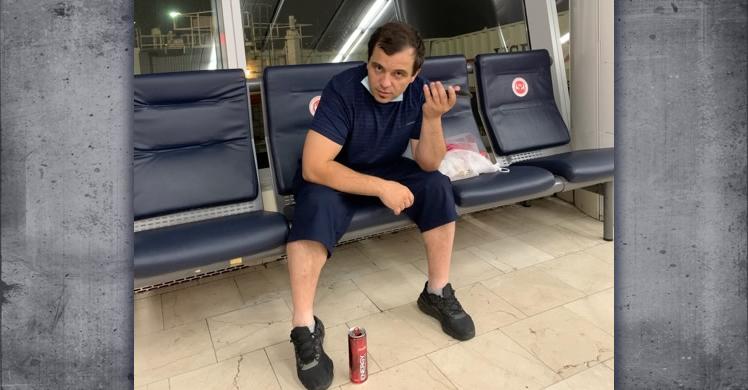 PHILADELPHIA — Officers with U.S. Immigration and Customs Enforcement's (ICE) Enforcement and Removal Operations (ERO) removed a Macedonian man wanted in his home country for causing serious bodily injury.
On Jan. 23, 2014, Djevair Ametovski, 34, was arrested by law enforcement officials in Ljubljana, Slovenia, and the U.S. Secret Service, for his role in an international cybercrime conspiracy involving stolen payment cards. He was extradited to the United States in May 2016.
On April 17, 2019, Ametovski was sentenced by United States District Judge in the Eastern District of New York to 90 months' imprisonment after previously pleading guilty to access device fraud and aggravated identity theft. Those crimes related to Ametovski's operation of "Codeshop," a website he created for the sole purpose of selling stolen credit and debit card data, bank account credentials and personal identification information.
Ametovski is the subject of an active warrant for assault related charges issued by North Macedonian law enforcement authorities. He was turned over to Macedonian authorities without incident.
ICE has removed hundreds of thousands of criminal aliens, some of whom fall under the category of high-profile removals, since the agency was established in March 2003.
High-profile removals include those who are wanted for a crime in another country, such as murder, rape, sexual abuse of a minor, drug offenses, alien smuggling, fraud or theft. Others include persons who are national security risks, such as suspected terrorists, those involved in counter-proliferation crimes or those on the terrorist watch list and/or the no-fly list, along with human rights or war crimes violators.
ICE removed or returned 267,000 aliens in fiscal year 2019. In FY 2019, 86 percent of ERO's administrative arrests consisted of aliens with criminal convictions or pending criminal charges.
ICE is focused on removing public safety threats, such as convicted criminal aliens and gang members, as well as individuals who have violated our nation's immigration laws, including those who illegally re-entered the country after being removed and immigration fugitives ordered removed by federal immigration judges.
Members of the public who have information about foreign fugitives are urged to contact ICE by calling the ICE Tip Line at 1 (866) 347-2423 or internationally at 001-1802-872-6199. They can also file a tip online by completing ICE's online tip form.