ICE removes Rwandan wanted for genocide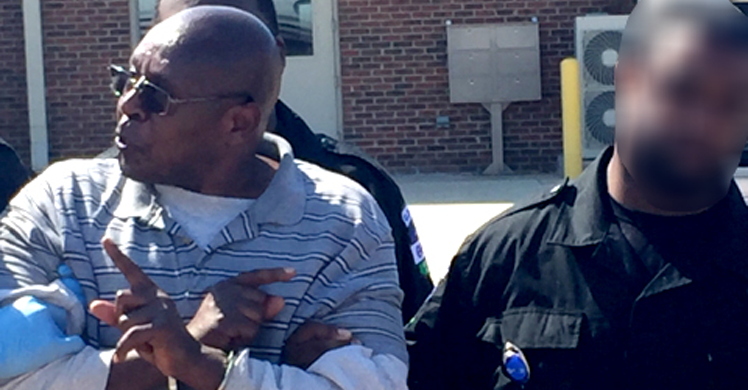 NEW ORLEANS – A Rwandan national accused of genocide was removed Wednesday from the United States by U.S. Immigration and Customs Enforcement's (ICE) Enforcement and Removal Operations (ERO).
Leopold Munyakazi, 67, entered the U.S. in 2004 on a business visa. In November 2006 the government of Rwanda issued an international arrest warrant charging Munyakazi with genocide, conspiracy to commit genocide and negation to genocide.
On Nov. 16, 2010, Munyakazi was ordered removed by a federal immigration judge in Baltimore, Maryland. Munyakazi subsequently appealed that decision and his appeal was denied in July.
Munyakazi departed Tuesday from Alexandria International Airport in Alexandria, Louisiana, under escort by deportation officers from ERO New Orleans. Upon his arrival in Kigali, Rwanda, ICE turned Munyakazi over to Rwandan authorities.
"The United States continues to welcome refugees and those that flee oppression, but we will not be a safe haven for alleged human rights violators," said ERO New Orleans Field Office Director David D. Rivera.
Since fiscal year 2004, ICE has arrested more than 360 individuals for human rights-related violations under various criminal and/or immigration statutes. During that same period, ICE obtained deportation orders and physically removed more than 780 known or suspected human rights violators from the United States.
Currently, ICE has more than 125 active investigations into suspected human rights violators and is pursuing more than 1,750 leads and removal cases involving suspected human rights violators from 97 different countries. Over the last four years, ICE's Human Rights Violators and War Crimes Center has issued more than 70,100 lookouts for individuals from 111 countries and stopped 193 human rights violators or war crime suspects from entering the United States.
Members of the public who have information about foreign nationals suspected of engaging in human rights abuses or war crimes are urged to contact ICE by calling the toll-free ICE tip line at 1-866-347-2423 or internationally at 001-1802-872-6199. They can also email HRV.ICE@ice.dhs.gov or complete ICE's online tip form.