ICE removes Uzbek man convicted of supporting foreign terrorist group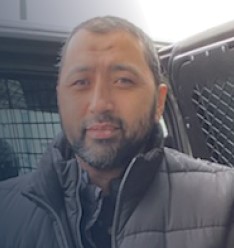 WASHINGTON — U.S. Immigration and Customs Enforcement's (ICE) Enforcement and Removal Operations (ERO) officers removed a citizen and national of Uzbekistan on Friday who was convicted of providing material support to a designated foreign terrorist organization.
Jamshid Muhtorov, 45, was removed by ERO's Philadelphia Field Office via a commercial flight without incident. Once in Uzbekistan, ICE officers transferred him to the custody of local authorities.
"ICE is committed to removing individuals who threaten our country's national security," said ERO Philadelphia acting Field Office Director Brian McShane. "This case is an example of the work we do to protect the homeland from those who wish to do harm to our country."
Muhtorov was found guilty in federal court June 21, 2018, of providing material support to the Islamic Jihad Union (IJU), a designated foreign terrorist organization, following an investigation by the FBI.
According to the U.S. Department of Justice press release issued at his sentencing Aug. 30, 2018, Muhtorov was first charged by criminal complaint Jan. 19, 2012, and was arrested at O'Hare International Airport in Chicago, while attempting to board a flight to Istanbul, Turkey. He was later indicted by a federal grand jury in Denver and convicted by a jury following a 19-day trial. The memorandum and opinion issued by the sentencing judge described how Muhtorov desired to support the IJU, swearing an allegiance to the organization and telling his eight-year-old daughter to "pray for your Daddy to become a martyr…."
Muhtorov was arrested by ERO following his release from federal prison June 18, 2021. ERO Philadelphia detained Muhtorov at the Clinton County Correctional Facility in McElhattan, Pennsylvania. On July 12, 2021, an immigration judge in York, Pennsylvania, ordered Muhtorov removed from the United States to Uzbekistan.
ICE focuses its civil immigration enforcement priorities on the apprehension and removal of noncitizens who pose a threat to our national security, public safety, and border security.