ICE takes down alleged online prostitution ring, CEO arrested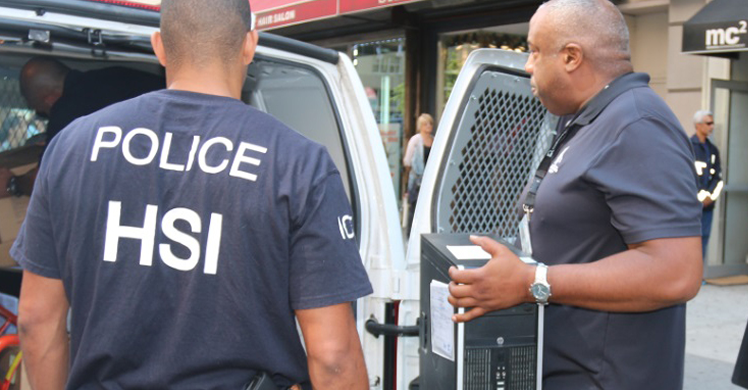 NEW YORK – The CEO of a purported online male escort service and six current or former employees were arrested for allegedly operating an international online prostitution ring. The arrests follow an investigation by U.S. Immigration and Customs Enforcement (ICE) Homeland Security Investigations (HSI).
Jeffrey Hurant, CEO of Rentboy.com, and six others were charged by criminal complaint, unsealed Tuesday in Brooklyn federal court, with conspiring to violate the Travel Act by promoting prostitution.
The charges were announced by acting U.S. Attorney Kelly T. Currie of the Eastern District of New York, acting Special Agent in Charge Glenn Sorge of HSI New York, and Commissioner William J. Bratton of the New York City Police Department.
As alleged in the complaint, Rentboy.com is a male escort advertising site founded in 1997 that hosts thousands of paid advertisements. While the site has disclaimers stating that the advertisements are for companionship and not sexual services, Rentboy.com is designed primarily for advertising illegal prostitution.
The website charges subscribers a minimum monthly fee of $59.95 and up to several hundred dollars to advertise sexual services. Once the fee is paid, subscribers can select from a number of categories created by Rentboy.com, the sexual services they are willing to perform, and the price charged. Subscribers can also include their physical descriptions and provide links to another website where their sexual services are rated by prior customers. Between 2010 and 2015, Rentboy.com had over $10 million in gross proceeds.
"The facilitation and promotion of prostitution offenses across state lines and international borders is a federal crime made even more egregious when it's blatantly advertised by a global criminal enterprise," said Sorge. "HSI will use its unique authorities to disrupt and dismantle such organizations and seize the millions of dollars in illegal proceeds they generate."
"As alleged, Rentboy.com attempted to present a veneer of legality, when in fact this internet brothel made millions of dollars from the promotion of illegal prostitution," said Currie.
Currie also thanked the Drug Enforcement Administration's Field Office in New York, and the District Attorney's Office for New York County for their assistance in the investigation.
"As alleged, Rentboy.com profited from the promotion of prostitution despite their claim that their advertisements were not for sexual services. Thanks to the detectives, agents, and prosecutors of the U.S. Attorney's Office in the Eastern District involved in this investigation, these individuals will be held accountable for running this racket," said Bratton.
In addition, the government served warrants authorizing the seizure of over $1.4 million of alleged criminal proceeds from six bank accounts. The government also took steps to restrain the domain name www.rentboy.com.
The charges in the complaint are merely allegations, and the defendants are presumed innocent unless and until proven guilty. If convicted each defendant faces up to five years of imprisonment and a fine of up to $250,000.
The case is being prosecuted by the Office's International Narcotics and Money Laundering Section. Assistant U.S. Attorneys Tyler Smith and Melanie Hendry are in charge of the prosecution.