ICE transforms detainee health records management through electronic health record system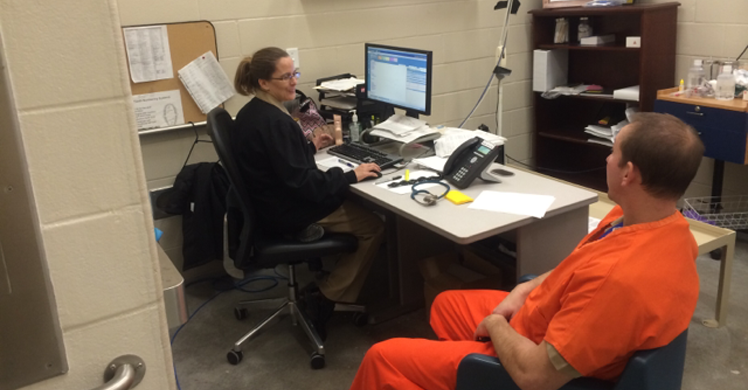 U.S. Immigration and Customs Enforcement (ICE) has transformed the detainee health recordkeeping system into one of the largest and most robust medical systems in the federal government.
An ICE Electronic Health Records integrated project team accomplished this feat by replacing multiple stand-alone legacy systems and paper-based files with a highly-automated electronic health record (eHR) system in which information on medical treatment is provided for detainees in ICE custody.
U.S. Public Health Service commissioned officers, federal civil servants and contract support staff make up the more than 900-strong ICE Health Service Corps (IHSC) who oversees the health care system for detainees held in custody by ICE's Enforcement and Removal Operations. IHSC provides direct care to detainees held in ICE custody. ICE's medical professionals provide a wide range of medical, dental and medical health services to detainees.
"The very nature of detainee health care requires sending medical information across different locations," said CAPT Deanna Gephart, deputy assistant director of Operations for IHSC "Now that we have the capability to share data electronically, the detainee health care system is much more efficient, which translates into increased quality health care provided to detainees."
The eHR system operates through a web-based centralized recordkeeping system, which has a number of advantages over paper-based files. Managing medical data electronically significantly streamlines healthcare provided to detainees. It reduces administrative burdens, enhances the standardization of care provided to detainees, reduces risk and legal liability of the overall system and improves the accuracy and timeliness of achieving key metrics.
Additionally, the new system decreases the risk of medical errors, as well as makes it easier to prepare for audits and expedite responses to Freedom of Information Act and congressional and governmental inquiries.
"I couldn't be more proud of the effort of the team who dedicated their time and effort to modernizing this system," said Jon Krohmer, assistant director of IHSC. "In less than 15 months, they successfully acquired, installed, configured, trained and deployed the system to all 22 IHSC-staffed facilities. In the process, ICE has realized a $2 million annual cost avoidance."
The team received a 2014 Director's Award in the category of meritorious service for outstanding performance and inspiring accomplishments that advance the ICE mission.
For more information about IHSC, click here.