IPR Center strengthens relationships to fight online crime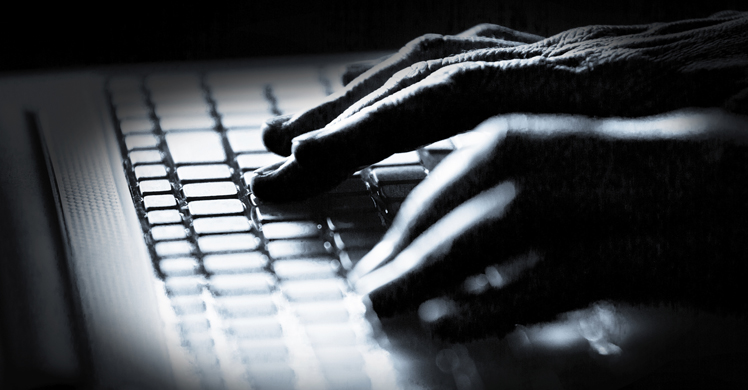 WASHINGTON – Key agencies from the National Intellectual Property Rights Coordination Center (IPR Center) are collaborating with leading digital marketing associations to prevent digital advertising fraud, eliminate the spread of malware and fight online piracy.
IPR Center leadership and representatives from Homeland Security Investigations (HSI) and FBI held a roundtable discussion last month with staff from the Trustworthy Accountability Group (TAG), a joint advertising industry initiative to fight crime in the digital ad supply chain, to review priorities, set common goals and objectives and determine opportunities for successful collaboration.
U.S. Immigration and Customs Enforcement's (ICE) HSI-led IPR Center is committed to targeting copyright infringing websites that spread digital viruses through fraudulent advertising. Together, these online scams exploit the interactive advertising industry in the United States for $8.2 billion a year, according to a study released by the Interactive Advertising Bureau in December.
"Digital pirates are engaged in massive schemes that go well beyond copyright infringement," said IPR Center Director Bruce Foucart. "These online criminals are invading computer and mobile hardware, participating in identity theft and stealing the financial information of consumers."
Among its major initiatives, TAG offers a program to validate providers of effective anti-piracy services, and last year it announced that many of the world's largest brand advertisers and agencies had pledged to require their ad partners to take aggressive steps to help fight ad-supported digital piracy.
Signed by ad giants ranging from Colgate-Palmolive to Intel, Kellogg's, Unilever and Walmart, the TAG pledge states that companies must commit to taking "commercially reasonable steps to minimize the inadvertent placement of digital advertising on websites or other media properties."
"Over recent years, international criminal syndicates have shifted their attention to the digital advertising industry, and we must work together to fight their advances," said Mike Zaneis, CEO of TAG. "Piracy, malware and fraud are interlocking tactics used by criminals to take over consumers' computers, create false traffic, and steal money from legitimate advertisers. We are delighted to work with the IPR Center to tackle these industry-wide problems."
The Trustworthy Accountability Group was created to spur transformational improvement at scale across the digital advertising ecosystem, focusing on four core areas: eliminating fraudulent traffic, combating malware, fighting ad-supported Internet piracy to promote brand integrity, and promoting brand safety through greater transparency. For more information on TAG, please visit tagtoday.net.
Founded in 2000, the IPR Center is one of the U.S. government's key weapons in the fight against criminal counterfeiting and piracy. The center uses the expertise of its 23 member agencies to share information, develop initiatives, coordinate enforcement actions, and conduct investigations related to IP theft. Through this strategic interagency partnership, the IPR Center protects the public's health and safety, the U.S. economy and the war fighters.