Louisiana man gets 2 years in prison for selling pirated movies, music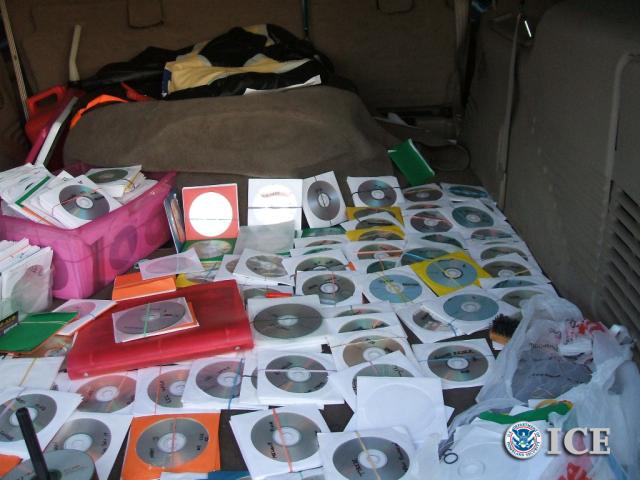 NEW ORLEANS — A Louisiana man was sentenced to two years in federal prison Wednesday for manufacturing and distributing pirated movies and musical albums following an investigation by U.S. Immigration and Customs Enforcement's (ICE) Homeland Security Investigations (HSI).
According to court documents, Davis Norman III, 36, of New Orleans, duplicated and sold copyrighted motion pictures and music using a home DVD/CD burner. Norman then sold illegal copies for $10 from his car in a parking lot located along North Claiborne Avenue in New Orleans.
Undercover HSI investigators purchased three DVDs from Norman in May 2012 that contained illegal copies of films still playing in movie theaters and not yet available to the public. HSI and the Louisiana Attorney General's office subsequently executed a search warrant at Norman's home where investigators seized more than 1,000 pirated DVDs and CDs worth an estimated retail value of at least $12,890.
"Counterfeit and pirated merchandise trafficking is not a victimless crime," said Special Agent in Charge of HSI New Orleans Raymond R. Parmer Jr. "It costs legitimate U.S. industries hundreds of billions of dollars a year, which in turn costs potential jobs for U.S. workers. Counterfeiting is theft on such grand scale that it undermines our economy, so HSI considers pursuing these violators among its top priorities."
Norman pleaded guilty to felony copyright infringement in June. As part of his guilty plea, Norman admitted he sold pirated DVDs and CDs in New Orleans since at least 2008.
In addition to two years in federal prison, U.S. District Judge Stanwood R. Duval, Jr. sentenced Norman to three years of supervised release following the completion of his sentence.
This investigation was supported by the HSI-led National Intellectual Property Rights (IPR) Coordination Center in Washington. The IPR Center is one of the U.S. government's key weapons in the fight against criminal counterfeiting and piracy. As a task force, the IPR Center uses the expertise of its 21-member agencies to share information, develop initiatives, coordinate enforcement actions and conduct investigations related to intellectual property theft. Through this strategic interagency partnership, the IPR Center protects the public's health and safety and the U.S. economy.
For more information on the IPR Center please visit www.IPRCenter.gov.
HSI encourages the public to report intellectual property rights violations and related information by calling at 1-866-DHS-2ICE or by visiting www.ICE.gov/tips. For more information, visit www.ice.gov.