New portal allows international students to send updates to SEVIS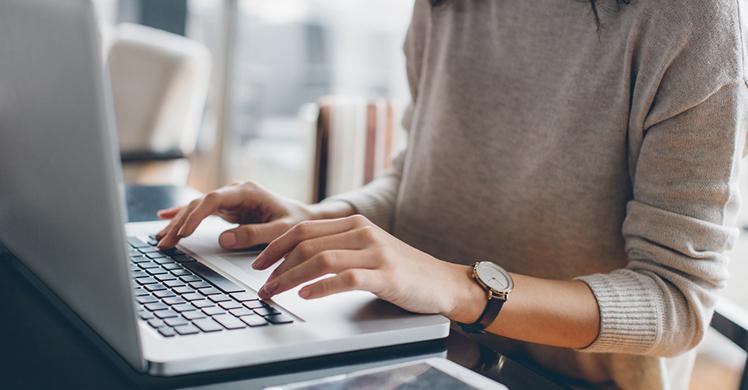 International students studying in the U.S. must comply with a host of federal regulations to maintain their nonimmigrant status, including notifying their school's designated school official within 10 days of any changes to their personal or employment information. From there, the student's designated school official has to take this information and enter it into the Student and Exchange Visitor Information System (SEVIS).
"F-1 students who are engaged in post-completion OPT [optional practical training] are no longer enrolled students at universities, yet the reporting responsibilities require university employees to continue to provide a significant level of services to these non-students," said Kristen Hagen, associate director of the Center for Global Engagement at Florida State University.
That is, until now.
On Friday, the Student and Exchange Visitor Program (SEVP) launched the SEVP Portal, which streamlines the SEVIS update process by enabling F-1 students participating in post-completion optional practical training (OPT) and M-1 students participating in practical training to report personal and employer information directly to SEVP. Prior to the SEVP Portal, international students in these categories had to rely on their designated school official for this reporting. The portal allows these students to play an active role in ensuring SEVIS data integrity and their good standing with SEVP while also lessening the burden for school officials.
Through the portal, students can now:
Add or edit their phone number.
Add or edit their mailing and physical address.
Add or edit their employer information.*
* Current regulations, however, dictate that science, technology, engineering and mathematics (STEM) OPT student trainees must still have their designated school officials add or change their own employer information via the Form I-983, "Training Plan for STEM OPT Students."
"Whenever there's an opportunity to streamline processes without compromising national security, we try to embrace it," said Rachel Canty, deputy assistant director of SEVP. "In this case, the portal shares information with SEVIS in real-time, without compromising the security of the government database."
To gain access to the SEVP Portal, eligible students must have a valid, up-to-date email address in SEVIS. Students can confirm their email address with their designated school official. SEVP will email them information about creating a portal account. There is no cost associated with creating an account or accessing the SEVP Portal.
For the past four months, 11 SEVP-certified schools have participated in a pilot program for the SEVP Portal prior to Friday's national rollout.
"We appreciated the invitation to participate as a pilot school because we had the opportunity to see how the system worked, as it was being fully developed. We liked the opportunity to see how our students would respond and liked the access we had to the Portal developers with the opportunity to give feedback," said Hagen. "The Portal is a feature of SEVIS that schools had been hoping to see added to the system."
For more information about the SEVP Portal, including step-by-step instructions and videos, visit the SEVP Portal Help section on Study in the States.
Students should complete the following steps to create an SEVP Portal account:
Students receive an account creation email from the SEVP Portal and click the link included in the email to open the registration page.
Students enter their SEVIS identification (ID) number, found in the upper left-hand corner of their Form I-20, "Certificate of Eligibility for Nonimmigrant Student Status," on the initial registration page.
Students create and submit a password for their SEVP Portal account. Students can only use the link from their account creation email one time. If they are unable to start the registration process using the link provided, they should ask their DSO to have the account creation email sent again.