North Texas man sentenced to 5 years in prison for attempting to export weapons and ammunition following an ICE HSI, federal partner assisted, investigation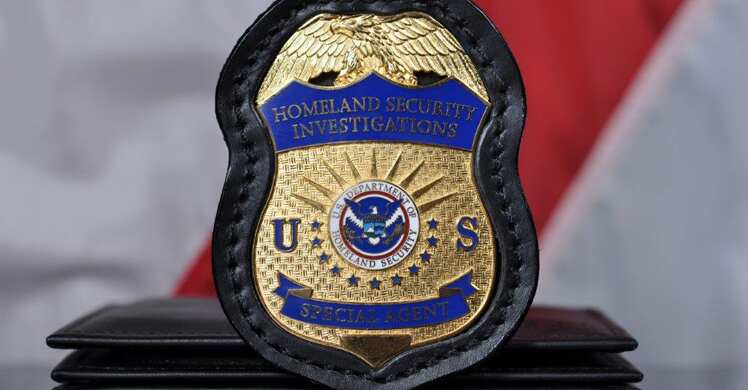 LAREDO, Texas - A North Texas man was sentenced Wednesday to more than five years in prison for attempting to export firearms, firearm magazines and thousands of rounds of ammunition to Mexico.
U.S. Immigration and Customs Enforcement (ICE) Homeland Security Investigations (HSI) conducted the investigation with the assistance of the Bureau of Alcohol, Tobacco, Firearms and Explosives (ATF) and U.S. Customs and Border Protection (CBP).
Jose Rafael Vasquez, 64, of Dallas, Texas, was sentenced Dec. 15 by U.S. District Judge Diana Saldana to 63 months in federal prison to be immediately followed by a three-year term of supervised release. At the hearing, the court heard additional information, including the fact that the firearms bore decorative handles and were quite expensive, which criminal organizations highly prized in Mexico. Judge Saldana noted Vasquez had also previously purchased a semi-automatic rifle in Garland, Texas in 2017 which was later found in Durango, Mexico, after a shootout between Mexican law enforcement and armed criminal groups. Authorities directly traced the rifle to Vasquez as the last known legal purchaser. Vasquez was convicted July 1 after a two-day jury trial.
According to court documents, on Oct. 15, 2020, Vasquez attempted to exit the United States into Mexico through the Laredo Port of Entry. During initial inspection, CBP discovered suspicious bundles zip-tied to the undercarriage of the vehicle. They appeared to contain ammunition. Further inspection revealed three AK-47 rifles, eight semi-automatic handguns of various calibers, 16 handgun magazines and approximately 4,714 rounds of 7.62 mm ammunition hidden inside his vehicle.
The defense attempted to convince the jury Vasquez did not know about the items inside the vehicle. They did not believe his claims and found him guilty as charged.
Vasquez will remain in custody pending transfer to a U.S. Bureau of Prisons facility.
Assistant U.S. Attorneys Francisco J. Rodriguez and David Fawcett, Southern District of Texas, prosecuted this case
HSI is a directorate of ICE and the principal investigative arm of the U.S. Department of Homeland Security (DHS), responsible for investigating transnational crime and threats, specifically those criminal organizations that exploit the global infrastructure through which international trade, travel, and finance move. HSI's workforce of over 10,400 employees consists of more than 7,100 special agents assigned to 220 cities throughout the United States, and 80 overseas locations in 53 countries. HSI's international presence represents DHS's largest investigative law enforcement presence abroad and one of the largest international footprints in U.S. law enforcement.
Learn more about HSIs fight against weapons and ammunition smuggling in your community @HSI_SanAntonio.