Pakistani man indicted and arrested for selling and distributing new, misbranded and counterfeit prescription drugs
Defendant arrested in Germany last spring, and then recently extradited to Colorado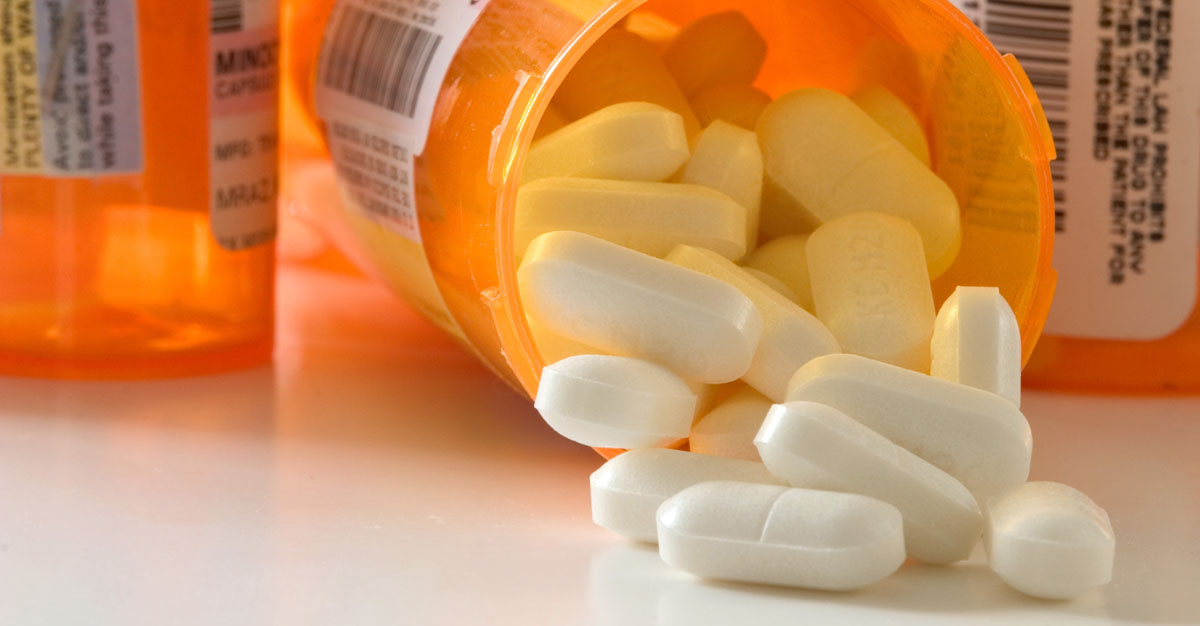 DENVER — A Pakistani man appeared in U.S. District Court in Denver last week on multiple charges of illegally importing and selling misbranded and unapproved drugs.
These charges were announced by the following agency heads: U.S. Attorney John Walsh, District of Colorado; Special Agent in Charge David Thompson of U.S. Immigration and Customs Enforcement's (ICE) Homeland Security Investigation (HSI); Special Agent in Charge Catherine Hermsen of Food and Drug Administration's Office of Criminal Investigations' Kansas City Field Office; and U.S. Postal Service Inspector in Charge Craig Goldberg of the Denver Division.
Junaid Qadir, 33, of Karachi, Pakistan, was indicted by a federal grand jury in Denver Aug. 22, 2012. A superseding indictment was obtained June 25, 2015. He was arrested last spring after he traveled from Pakistan to Germany, which has U.S. extradition laws. Qadir fought extradition, which resulted in his incarceration in Germany until a court order was obtained mandating his extradition. He first appeared in federal court in Denver Jan. 25, 2016, where he was read his rights and advised of the charges pending against him. He again appeared in court Jan. 28 for arraignment, where he entered a pro-forma not-guilty plea; a U.S. magistrate judge ordered him held in custody without bond pending a resolution of his case.
According to court documents, Qadir and his brother, Shehzad, who is not in custody, are principals of a family-owned and -operated business in Karachi known as JNS Impex. This company held itself out to be, among other things, a leading and long-standing exporter of branded and generic pharmaceutical drugs and surgical products. The company made various false claims, including: it had access to and could supply most brand-name pharmaceutical products; it was affiliated with many multinational pharmaceutical manufacturers; and that it was licensed to distribute and export over-the-counter, prescription and narcotic pharmaceutical drugs. At no time was this company associated or registered with the U.S. Drug Enforcement Administration to import controlled substances into the U.S. or to distribute controlled substances in the United States.
It was part of the conspiracy that Junaid Qadir, acting in concert with his brother and others known and unknown, used Internet websites ads on behalf of their prescription drug distribution company JNS Impex and through business-to-business Internet website platforms, to solicit orders for a variety of brand-name and generic pharmaceutical prescriptions, mostly in commercial and wholesale quantities. The defendants took in orders via the Internet primarily from individuals and entities operating Internet pharmacy websites and other types of illicit pharmacy operations. These other entities in turn sold these drugs to their retail customers without valid prescriptions from licensed medical professionals. The defendants took in orders for bulk drug shipments directly to these pharmacy operations and for drop shipments directly to the customers of these pharmacy operations. A substantial portion of the orders taken in by the defendant were for shipment to businesses and individuals located in the United States.
The defendants undertook to fill these drug orders to U.S. businesses and residents by procuring brand-name and generic drugs that they knew were not approved by the FDA for the U.S. market, from suppliers whose drug-manufacturing facilities were not approved by the FDA, and whose packaging and patient literature for their drugs was also not approved by the FDA.
As part of the conspiracy, the defendants, using a series of email addresses, forwarded drug orders to a network of drug suppliers in Pakistan, India, the United Kingdom and China. Some obtained stockpiles of the drugs being ordered and, from these stockpiles or from the suppliers directly, caused the orders to be filled by shipments through international mail to or on behalf of their customers. With respect to some of the drug shipments ultimately intended for United States recipients, the defendants alternatively employed a network of individuals located in the United States to receive the imported drugs and re-ship them to the ultimate customers within the United States once the drugs had been safely imported.
Qadir often caused the drugs being shipped to the United States to evade detection by U.S. customs and foreign customs authorities by having those drugs concealed, in loose format, in plastic vitamin bottles and plastic water bottles. They also caused the drug shipments to evade customs detection by causing the shipments to be accompanied by customs declarations that inaccurately or misleadingly described the contents of the shipments or without customs declarations altogether. The drugs often were shipped in mail parcels without packaging, without labels, and without patient-safety leaflets or other written instructions and information.
In order to secure payment for the drug shipments, the defendants and their co-conspirators had their U.S. customers send money transfers, by way of Western Union and similar money-transferring services, to themselves in their own names or in the names of various individuals located in Pakistan. Alternatively, they had their customers send bank-wire transfers to various bank accounts in the names of associated businesses or their own names at financial institutions located and based in the United Arab Emirates and elsewhere. The defendants, on occasion, also had their domestic operatives transfer money to one another in order to satisfy obligations that the defendants and their co-conspirators had to them.
The illegal drugs imported by the defendants include counterfeit or unapproved versions of the following brand-name drugs: Viagra, Lorazepam, Alprazolam, Diazepam, Zolpidem and Phentermine.
"This case should be a reminder to everyone that buying counterfeit prescription drugs on line from overseas pharmacies is playing with fire," said U.S. Attorney John Walsh. "An online buyer of such drugs has no idea what drug or substance they are actually receiving. The U.S. Attorney's Office, Homeland Security Investigations and FDA will work tirelessly - as we did in this case - to locate, charge and apprehend counterfeit drug traffickers in whatever corner of the world they may hide."
"There's a misperception that counterfeiting is a victimless crime, but unfortunately it is not – counterfeit pharmaceuticals can and have led to serious injuries and death," said David A. Thompson, special agent in charge of HSI Denver. "For that reason, and because counterfeiting often funds illegal activity, we take cases like Qadir's very seriously and work tirelessly with our partners to investigate these crimes and bring to justice those who commit them."
"The FDA-regulated supply chain for medicines helps protect consumers from prescription drugs that could be harmful or unsafe for them to use. When criminals provide unapproved and counterfeit prescription drugs online, they place the public's health at risk," said Catherine A Hermsen, special agent in charge, FDA Office of Criminal Investigations' Kansas City Field Office. "We will continue to be vigilant in our efforts to bring such criminals to justice."
"This arrest is evidence that no matter where you are, be it in the United States or abroad, if you use the U.S. Mail to endanger the American public, we will find you," said Craig Goldberg, inspector-in-charge of the Denver Division of the U.S. Postal Inspection Service. "We will continue to use our resources to protect the American public and ensure the integrity of the U.S. Mail. This case is another great example of federal law enforcement agencies partnering together to keep America safe."
Junaid Qadir faces the following charges:
Introduction and Delivery for Introduction of Unapproved New Drugs into Interstate Commerce,
Introduction and Delivery for Introduction of Misbranded Drugs into Interstate Commerce,
Sale of Counterfeit Drugs,
Importation of Schedule IV Controlled Substances,
Distribution of Scheduled IV Controlled Substances,
Importation of Merchandise Contrary to Law,
Conspiracy to Defraud the U.S. and Commit Offenses Against the U.S.,
Conspiracy to Import Schedule IV Controlled Substances, and
Conspiracy to Distribute and Possess with Intent to Distribute Schedule IV Controlled Substances.
Penalties for these offenses range from not more than three years in federal prison per count, to not more than 20 years in federal prison per count. Each count also carries a penalty of up to a $250,000 fine.
HSI further stated that the trafficking of counterfeit goods is the second-largest illicit trade activity, valued at roughly $250 billion. In fiscal year 2014, HSI, working through its National Intellectual Property Rights Center, seized more than 23,000 counterfeit items with an MSRP of $1.2 billion. Members of the public who would like to report information about suspected counterfeiters are encouraged to call ICE's toll-free Tip Line at 1-866-DHS-2-ICE or by completing this online tip form.
This case was investigated by HSI, FDA OCI, and the U.S. Postal Inspection Service.
Qadir is being prosecuted by Assistant U.S. Attorney Kenneth M. Harmon, District of Colorado.
The charges contained in the indictment are allegations, and the defendants are presumed innocent unless and until proven guilty.