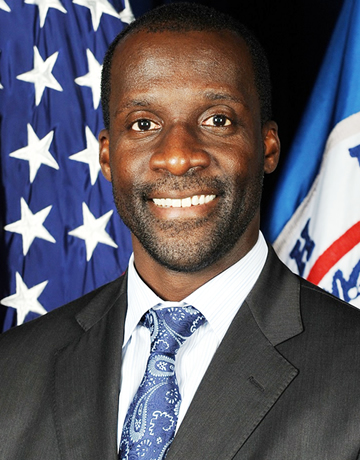 ATLANTA – U.S. Immigration and Customs Enforcement (ICE) Director Sarah R. Saldaña announced Monday the appointment of one of the agency's top special agents to guide ICE Homeland Security Investigations (HSI) activities throughout Georgia and the Carolinas.  
Nick S. Annan, who formerly served as the deputy special agent in charge in San Diego., takes over as the new special agent in charge (SAC) of the HSI office in Atlanta. Annan, who supervised more than 250 law enforcement personnel in San Diego, has also held several leadership positions within the agency, including chief of staff for HSI in Washington, D.C., and the deputy attaché in Rome, Italy.
As the SAC for HSI Atlanta, Annan will be responsible for leading one of the most productive offices in the country. He will oversee eleven investigations offices in three states, including Charlotte, Hendersonville, Raleigh, Wilmington and Winston-Salem in North Carolina; Charleston, Columbia and Greenville in South Carolina; and Albany,  Dalton and Savannah, Georgia, in addition to the Atlanta headquarters.
"Based on his many years of law enforcement experience, his outstanding credentials and his extensive leadership skills, I am confident that Mr. Annan will ensure the continued success of HSI Atlanta and the success of HSI and ICE as a whole," said Director Saldaña.
While he has many years of experience investigating transnational crimes along the southwest border, Annan expects to encounter different areas of investigative focus in his new area of responsibility.
"The diversity of work will be exciting," he said. "The southwest border holds inherent challenges that are different than the challenges we face in Atlanta. I look forward to that shift."
As the largest investigative arm of the Department of Homeland Security, HSI special agents in Georgia and the Carolinas are responsible for pursuing a wide range of criminal activity, including human trafficking, child pornography, money laundering, narcotics and weapons trafficking, financial crimes, commercial fraud and violations relating to intellectual property rights.