South Texas man sentenced to more than 3 years in prison for attempting to export firearms, ammunition to Mexico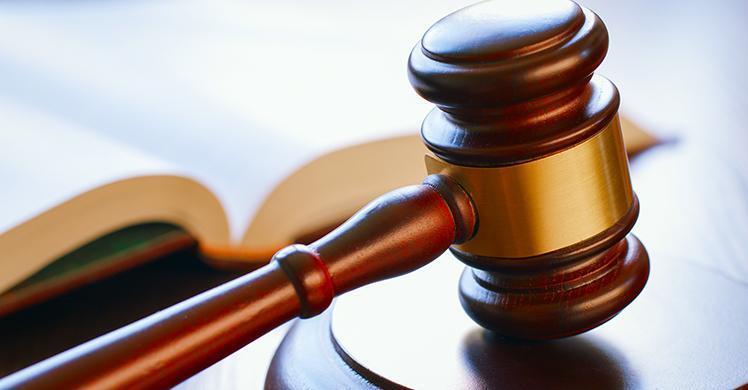 LAREDO, Texas — A South Texas man was sentenced Wednesday to more than three years in federal prison for attempting to illegally export firearms and thousands of rounds of ammunition into Mexico.
Homeland Security Investigations (HSI) special agents and the Bureau of Alcohol, Tobacco, Firearms and Explosives (ATF) jointly conducted the investigation in coordination with the Texas Department of Public Safety (DPS) and Laredo Police Department.
Juan Antonio Cepeda, 48, from Laredo, was sentenced March 25 in federal court to 41 months in federal prison to be followed by three years of supervised release. In handing down the sentence, a U.S. district judge noted Cepeda had a lengthy criminal history and a long struggle with drug addiction. Cepeda pleaded guilty Jan. 4.
According to court documents, on Sept. 14, 2020, Cepeda was traveling on Interstate Highway 35, when authorities conducted a traffic stop on his vehicle. Inside the vehicle, they found 14 firearms and over 20,000 rounds of ammunition. Cepeda admitted to knowingly attempting to export ammunition to Mexico for the promise of $2,000 payment.
Cepeda has been and will remain in federal custody pending transfer to a U.S. Bureau of Prisons facility to be determined in the near future.
Assistant U.S. Attorney Francisco J. Rodriguez, Southern District of Texas, prosecuted the case.
HSI is a directorate of U.S. Immigration and Customs Enforcement (ICE) and the principal investigative arm of the U.S. Department of Homeland Security (DHS), responsible for investigating transnational crime and threats, specifically those criminal organizations that exploit the global infrastructure through which international trade, travel and finance move. HSI's workforce of over 10,400 employees consists of more than 7,100 special agents assigned to 220 cities throughout the United States, and 80 overseas locations in 53 countries. HSI's international presence represents DHS's largest investigative law enforcement presence abroad and one of the largest international footprints in U.S. law enforcement.