World Day Against Trafficking in Persons
ICE continues and strengthens its fight against human trafficking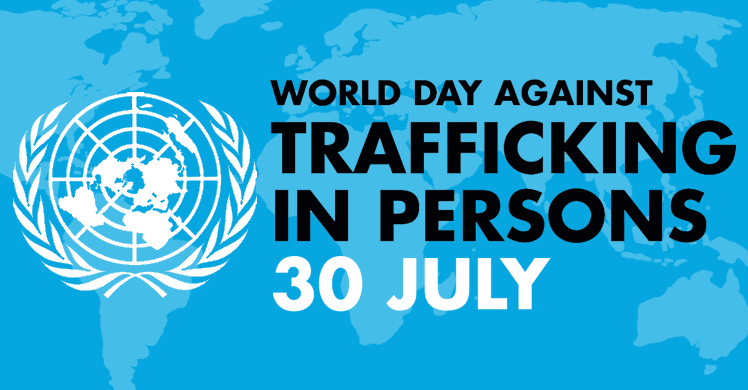 WASHINGTON – July 30 marks World Day Against Trafficking in Persons, begun in 2014 to raise awareness and encourage the international community to take action against human trafficking – compelling labor and commercial sex through the use of physical and sexual abuse, threats of harm and deportation, false promises, economic and psychological manipulation, and cruelty.
While human trafficking can occur in a variety of scenarios and industries, indicators of trafficking activities often look the same across cases. U.S. Immigration and Customs Enforcement (ICE) participates in a variety of human trafficking awareness events during National Slavery and Trafficking Prevention month and throughout the year.
ICE has special agents located in 62 offices in 46 countries around the globe.
"Our special agents and their international counterparts work tirelessly to disrupt human trafficking networks and help victims," said ICE Director Sarah R. Saldaña. "While the efforts of law enforcement are crucial to bringing down criminal networks involved in human trafficking, educating the public to recognize the vulnerabilities that lie behind every case will help us put an end to this heinous crime."
Since 2010, ICE's investigative directorate, Homeland Security Investigations (HSI), has arrested over 7,000 individuals for human trafficking offenses. Examples of HSI human trafficking cases include:
HSI San Antonio was contacted by the San Antonio Police Department (SAPD) about two human trafficking victims. The victims said they came to the U.S. to work as domestic service providers for an officer in a foreign military, but had not been paid for their services, and were not being provided sufficient food to eat. They added that their employer was in possession of their passports and refused to return them. The victims had also been refused medical care. The perpetrators were indicted on violations 18 USC 1589-Forced Labor- and pled guilty to Visa Fraud and Misprision of a Felony, agreed to pay restitution of $60,000 to each victim, and accepted Judicial Removal.
As part of Project Wire Watch, HSI New York and HSI Mexico City conducted an investigation into a sex trafficking organization after interviewing a Mexican female who was trafficked by a member of the organization. The victim provided information that she was smuggled into the United States from Mexico and forced into prostitution by a member of the organization. The victim identified several members of the organization and stated that their modus operandi was to recruit Mexican females, arrange for them to be smuggled across the United States border and subsequently forced them into prostitution. To date, this investigation has resulted in the rescue of 5 victims, 4 minor children reunited with their mothers, 5 criminal arrests, 10 administrative arrests, 4 indictments and 16 search warrants.
HSI Phoenix initiated a human trafficking investigation which identified a sex trafficking organization using Thai females posting as escorts in the Phoenix metropolitan area. HSI Agents and DPS Detectives executed search warrants at multiple brothel locations. Based on the information provided by the victims, it is estimated these traffickers earned a combined $1,248,000 a year. Victims were placed with an HSI-partnered non-governmental organization (NGO) to help facilitate recovery, housing and transitioning back into society.
HSI Columbus conducted an investigation into a father and son who together trafficked a 17-year old female victim, but separately and on different occasions also trafficked adult victims between Ohio, Kentucky, and Florida. The father often wore a military uniform when he traveled to gain the trust of new girls he was trying to recruit to work for him. The two were sentenced to a combined 282 months in prison.
If you notice suspicious activity, please contact ICE through its tip line at 1-866-DHS-2-ICE or www.ice.gov/tips. For more information about the Department of Homeland Security's overall efforts against human trafficking, please visit http://www.dhs.gov/blue-campaign.