Defendant in massive credit card and identity theft scheme extradited from Albania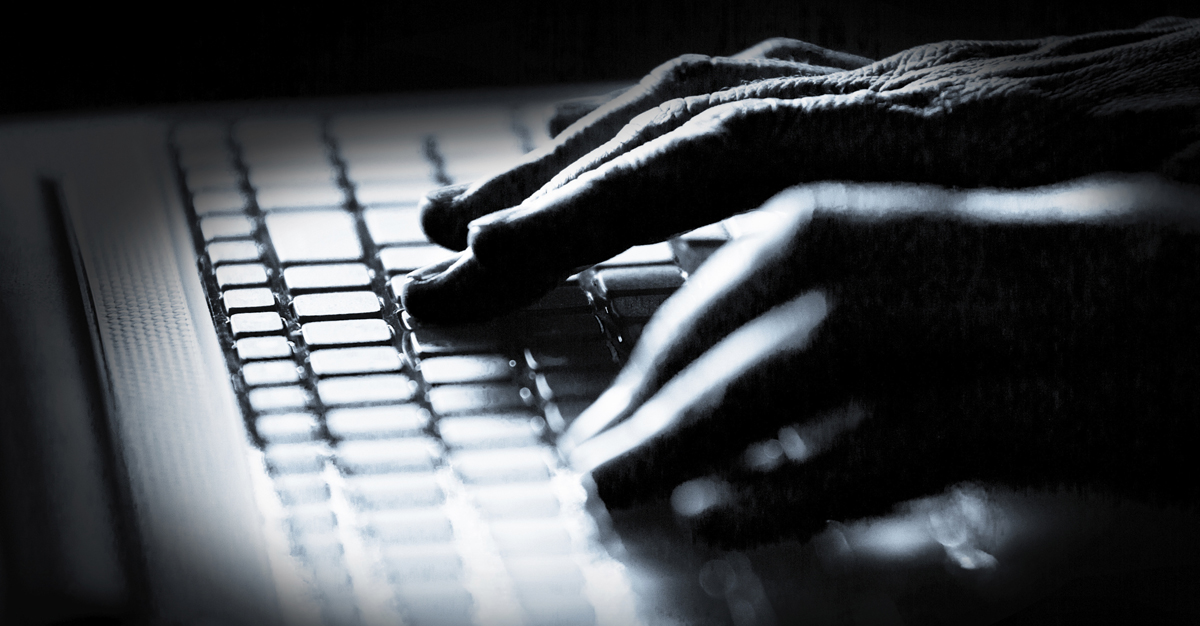 LAS VEGAS — A Macedonian national indicted nearly three years ago as part of a multiagency federal investigation into a worldwide online marketplace for stolen personal and financial information will make his initial appearance in federal court Monday afternoon following his extradition from Albania late Friday under U.S. Marshals escort.
Jordan Georgievski, 41, is scheduled to appear before U.S. Magistrate Judge George Foley Jr. at 3 p.m. He faces two criminal counts of racketeering – participating in a Racketeer Influenced Organization (RICO) and conspiring to engage in a RICO. If convicted of both counts, Georgievski faces a maximum term of up to 40 years in prison. The case is being prosecuted by the U.S. Attorney's Office for the District of Nevada and the Department of Justice's Organized Crime and Gang Section.
The charges stem from "Operation Open Market," a long-term undercover probe initiated in March 2007 by U.S. Immigration and Customs Enforcement's (ICE) Homeland Security Investigations (HSI), the U.S. Secret Service, and members of the former Las Vegas-based Southwestern Identity Theft and Fraud Task Force (SWIFT).
Authorities allege Georgievksi belonged to an online criminal organization known as Carder.su that engaged in large-scale trafficking of compromised credit card account data and counterfeit credit cards, as well as money laundering, narcotics trafficking and various types of computer crime. According to court documents, Georgievski served as a vendor for the organization, providing members with counterfeit credit cards and counterfeit holograms that could be used to manufacture counterfeit credit cards.
Indicted in January 2012, Georgievski's fugitive status was the subject of an Interpol Red Notice posted in February 2014. Just five months later, in July 2014, Georgievski was stopped and detained by Albanian authorities as he attempted to cross into Albania from Kosovo. His subsequent extradition is the result of close coordination among HSI's attaché offices in Vienna, Austria, and Athens, Greece; the U.S. State Department Diplomatic Security Service; the U.S. Department of Justice's Office of International Affairs; the Austrian Department of Justice and the Austrian Ministry of Interior; the Albanian National Police; and Interpol Tirana.
Georgievski is one of 55 defendants charged in four separate indictments handed down as part of Operation Open Market. To date, 30 individuals have been convicted in connection with the case. The others are either fugitives or are pending trial. An indictment is merely an accusation, and the defendant is presumed innocent unless proven guilty.
"Albanian authorities' vigilance and the support provided by Interpol were instrumental in enabling us to bring this long-sought fugitive to justice," said ICE Director Sarah R. Saldaña. "That level of global cooperation and resolve sends a resounding message to members of international criminal organizations outside the U.S. that they are not beyond the reach of U.S. law enforcement."
"The success in this case and similar investigations is a result of close work with our law enforcement partners," said Secret Service Acting Director Joseph Clancy. "The Secret Service worked closely with HSI and a variety of other federal and state partners to share information and resources that ultimately led to the arrest of Jordan Georgievski. This case demonstrates there is no such thing as anonymity for those engaging in financial crimes and illegal schemes."
The Carder.su organization operated an Internet web portal, called a forum, where members could purchase illicitly obtained data and share knowledge of various fraud schemes. A second forum was created to vet incoming new members. The forums were generally hosted within the former Soviet Union where the upper echelon members of the organization resided. In June 2011, it was estimated the organization had more than 7,000 members worldwide and accounted for more than $50 million in losses.
The investigation revealed members of the organization had different roles, including moderators who directed other members in carrying out activities; reviewers who examined and tested products, services and contraband; vendors who advertised and sold products, services and contraband; and the members themselves. Members were required to successfully complete a number of security features designed to protect the organization from infiltration by law enforcement or members of rival criminal organizations.
In addition to HSI, the U.S. Secret Service and members of the former SWIFT Task Force, NASA's Jet Propulsion Laboratory Computer Crimes Division also assisted with the investigation.
The law enforcement action is sponsored by President Barack Obama's Financial Fraud Enforcement Task Force. President Obama established the interagency task force to wage an aggressive, coordinated and proactive effort to investigate and prosecute financial crimes. The task force includes representatives from a broad range of federal agencies, regulatory authorities, inspectors general, and state and local law enforcement who, working together, bring to bear a powerful array of criminal and civil enforcement resources.