HSI El Paso seeks individuals defrauded by local woman who impersonated federal employee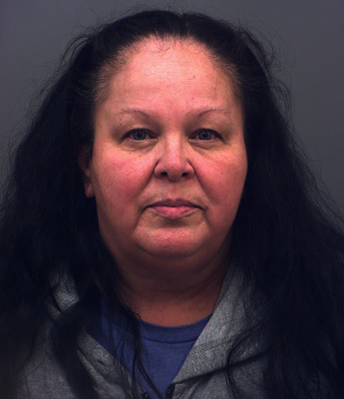 EL PASO, Texas – Homeland Security Investigations (HSI) special agents are seeking additional victims whom a local woman, charged federally with impersonating a federal employee, may have defrauded.
Ana Hernandez, 53, faces criminal charges related to her alleged wire fraud and impersonation of a federal employee. She portrayed herself to be a U.S. Citizenship and Immigration Services (USCIS) employee and defrauded more than 20 victims by providing false pretense that she would process immigration applications for a substantial fee.
Hernandez's victims provided her with the documentation required to file and adjust their immigration status. An HSI investigation revealed that Hernandez may have defrauded her victims of more than $400,000.
HSI special agents believe Hernandez may have defrauded many others.
An El Paso grand jury charged Hernandez with 10 counts of wire fraud and one count of impersonating an employee of the United States. She faces a maximum penalty of 20 years in prison on each wire fraud count and three years on the impersonation count. Her sentencing date has not yet been set.
If you or anyone you know was deceived and defrauded by Hernandez, you are urged to call the HSI toll-free tip line at 866-347-2423; you can also fill out the online tip form.
A criminal complaint is merely an allegation, and all defendants are presumed innocent until
proven guilty beyond a reasonable doubt in a court of law.
HSI is the principal investigative arm of the U.S. Department of Homeland Security (DHS), responsible for investigating transnational crime and threats, specifically those criminal organizations that exploit the global infrastructure through which international trade, travel, and finance move. HSI's workforce of more than 8,700 employees consists of more than 6,000 special agents assigned to 237 cities throughout the United States, and 93 overseas locations in 56 countries. HSI's international presence represents DHS's largest investigative law enforcement presence abroad and one of the largest international footprints in U.S. law enforcement.
Learn more about HSI's mission to enhance public safety in our community on Twitter @HSIElPaso.