HSI investigation results in woman's guilty plea for wire fraud, impersonation of federal employee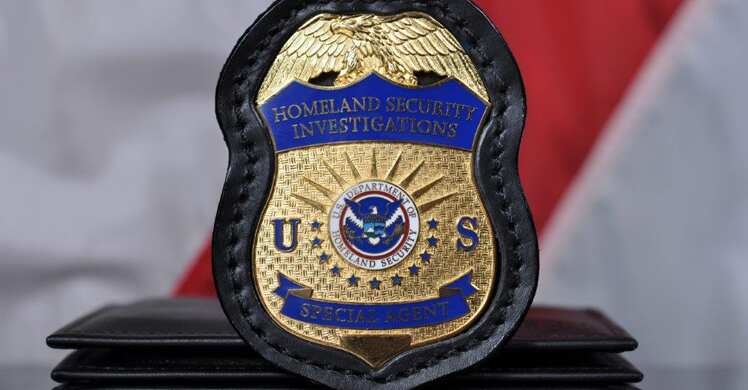 EL PASO, Texas — An El Paso woman pleaded guilty April 10 to 11 criminal counts related to wire fraud and impersonation of a federal employee following an investigation by Homeland Security Investigations (HSI).
According to court documents, Ana Maria Hernandez, 53, portrayed herself to be a U.S. Citizenship and Immigration Services (USCIS) employee and defrauded numerous noncitizen victims and their family members by falsely representing that she would process their immigration applications for a substantial fee.
Hernandez's victims provided her with the documentation required to file and adjust their immigration status. She was not a USCIS employee and never took any actions to adjust the victims' status. Investigation revealed that Hernandez had amassed thousands of dollars of unexplained wealth within the 18 months coinciding with her fraudulent activity.
Following Hernandez's arrest on Jan. 23, 2023, the U.S. Attorney's Office for the Western District of Texas and HSI El Paso began receiving calls from dozens of potential victims in her fraud scheme.
Hernandez pleaded guilty to 10 counts of wire fraud and one count of impersonating an employee of the United States. She faces a maximum penalty of 20 years imprisonment on each wire fraud count and three years on the impersonation count. A federal district court judge will determine any sentence after considering the U.S. Sentencing Guidelines and other statutory factors. A sentencing date has not yet been set.
Assistant U.S. Attorney Patricia Aguayo is prosecuting the case.
HSI is the principal investigative arm of the U.S. Department of Homeland Security (DHS), responsible for investigating transnational crime and threats, specifically those criminal organizations that exploit the global infrastructure through which international trade, travel, and finance move. HSI's workforce of more than 8,700 employees consists of more than 6,000 special agents assigned to 237 cities throughout the United States, and 93 overseas locations in 56 countries. HSI's international presence represents DHS's largest investigative law enforcement presence abroad and one of the largest international footprints in U.S. law enforcement.
Learn more about HSI's mission to combat fraud in your community on Twitter @HSIElPaso.