ICE deportation officers in Chicago remove Salvadoran wanted on terrorism charges in his home country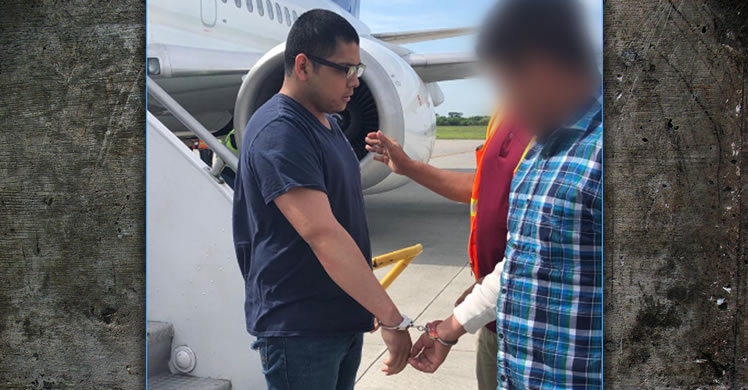 CHICAGO — A Salvadoran man wanted in his home country for his involvement in a terrorist organization was removed Wednesday by deportation officers with U.S. Immigration and Customs Enforcement's (ICE) Enforcement Removal Operations (ERO).
The ERO El Salvador office and its Security Alliance for Fugitive Enforcement (SAFE) task force provided valuable assistance.
Pedro Juan Cruz-Cortez, 23, was flown to El Salvador July 31 on a charter flight coordinated by ICE Air Operations (IAO). Upon arrival, ERO officers transferred Cruz-Cortez to officials from El Salvador's Civilian National Police.
On June 23, 2017, Interpol San Salvador issued a Red Notice seeking Cruz-Cortez for his involvement in a terrorist organization.
"This case shows how effective cooperation between U.S. and Salvadoran law enforcement authorities helps keep our communities safe from violent criminal aliens who try to find safe haven in the United States from their crimes," said Louie Zamora, acting field office director in Chicago. "These cases also emphasize the vital nature of ICE immigration enforcement activities."
This removal was part of ERO's SAFE Initiative. The SAFE Initiative is geared toward identifying foreign fugitives who are wanted abroad and are removable under U.S. immigration law. SAFE aligns with ERO's public safety priorities and eliminates the need for formal extradition requests.