Find Us On Twitter
Web Feature
ICE El Paso removes Guatemalan fugitive wanted for fraud for third time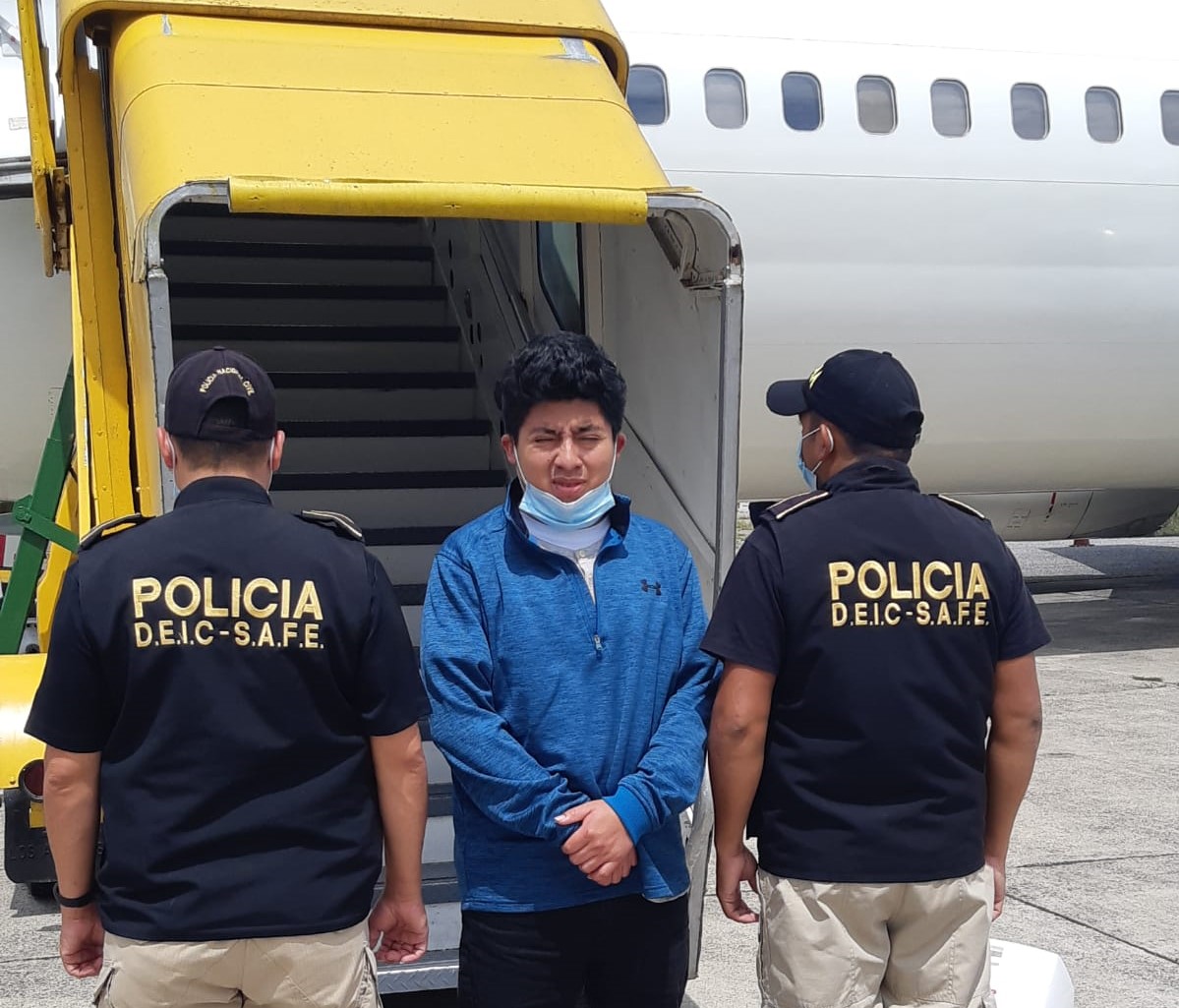 EL PASO, Texas — U.S. Immigration and Customs Enforcement's (ICE) Enforcement and Removal Operations (ERO) El Paso removed an unlawfully present noncitizen foreign fugitive wanted for fraud in Guatemala, June 8.
Jonathan Enrique Bravo-Hernandez, 27, was removed on an ICE Air Operations aircraft. ICE deportation officers turned over Bravo-Hernandez to Guatemalan authorities upon arrival at the La Aurora International Airport.
On April 28, 2014, Bravo-Hernandez entered the United States at Hidalgo, Texas, where U.S. Border Patrol agents encountered and arrested him for entering the country illegally. Agents served him with a notice and order of expedited removal and transferred him to ICE custody.
On May 5, 2014, ICE removed Bravo-Hernandez to Guatemala on an ICE Air aircraft.
Three years later, Bravo-Hernandez entered the United States at Santa Teresa, New Mexico, and again, Border Patrol agents arrested him for re-entering the country after being removed from the United States. On July 26, 2017, a U.S. district judge in New Mexico convicted Bravo-Hernandez of illegal re-entry. The judge sentenced him to 33 days, or time served, and ICE officers placed Bravo-Hernandez in ICE custody at the El Paso Processing Service.
On April 3, 2018, ICE removed Bravo-Hernandez to Guatemala.
On June 17, 2021, Bravo-Hernandez illegally re-entered the United States near Presidio, Texas, and Border Patrol agents arrested him near Van Horn, Texas. On Dec. 1, 2021, he was convicted in federal court of illegal re-entry into the United States. The court committed him to serve 366 days.
On April 22, 2022, ICE officers placed him in ICE custody at the El Paso Processing Center pending removal. On May 15, ICE was informed that Bravo-Hernandez was wanted in Guatemala for fraud.
Members of the public who have information about foreign fugitives are urged to contact ICE by calling the ICE Tip Line at 1-866-DHS-2-ICE or internationally at 001-1802-872-6199. They can also file a tip online by completing ICE's online tip form.
Regardless of nationality, ICE makes custody determinations on a case-by-case basis, in accordance with U.S. law and Department of Homeland Security (DHS) policy, considering the merits and factors of each case while adhering to current agency priorities and guidelines. ICE focuses its civil immigration enforcement priorities on the apprehension and removal of noncitizens who pose a threat to our national security, public safety, and border security.
Learn more about ICE's ERO in your community @EROElPaso.