The ICE Office of Acquisition Management (OAQ) is a highly professional, customer-focused organization with an enterprise-wide, strategic approach to procurement. OAQ operates as a full business partner with internal and external organizations and serves as a strategic asset dedicated to improving the agency's overall business performance.
OAQ procures various products and services such as:
Law enforcement services and products, including handcuffs, hand restraints, guns and ammunition;
Detention and removal services such as temporary housing, food, clothing and transportation, including air charter flights;
Operational support like data analysis, interpreter services and clerical support; and
Information technology supplies and services, including computers, security equipment, software and telecommunications equipment
Mission
To deliver quality acquisition solutions in support of the ICE and DHS missions.
Small Business Information
Small Business Contact
ICE Office of Acquisition Management
801 I Street, NW, Washington, DC 20536
Anita Perkins
(202) 732-2218
Send Email
Unsolicited proposals can help ICE accomplish its mission. The proposal must be prepared independent of government advice or supervision.
Before beginning the unsolicited proposal process, a vendor should carefully and objectively assess its product or service to ensure that it is not commercially available and it meets the specific criteria of FAR Part 15.6 of the Federal Acquisition Regulation (FAR). This regulation can be accessed at http://www.acquisition.gov/far/.
Unsolicited proposals are contingent on the availability of funds and the absence of other possible vendors. ICE encourages the submission of unsolicited proposals meeting the criteria noted above.
Unsolicited proposals should be directed to:
ICE Office of Acquisition Management
801 I Street, NW, Washington, DC 20536
(202) 732-2838
UnsolicitedProposals@ice.dhs.gov
ICE is very interested in engaging with vendors to promote more meaningful exchanges of information. The goal is to support a greater understanding by industry of ICE's IT requirements, as well as a greater understanding by the government of industry capabilities available to support the ICE mission.
In the interest of transparency and open communication, ICE is beginning tri-annual industry days with an initial focus on IT acquisitions. The sessions will include briefings by key staff within acquisitions, IT, and programs, as well as a Q&A segment for government and industry discussions. Topics will include doing business with ICE, major upcoming contracts, and small business information. The second session will be held February 17th, 2022, with an additional session planned for June. Specific details will be posted on www.Sam.gov.
ICE uses DHS strategic sourcing vehicles where mandated and encourages partnerships through sub-contracting opportunities under these contracts. See Department-wide Contract Vehicles for additional information. In addition, see the links below for information on upcoming opportunities as listed in our Acquisition Planning Forecast System.
Questions can be addressed to:
Thomas Thompson
ICE Industry Liaison Officer
ICE Office of Acquisition Management
(202) 834-3922
Send Email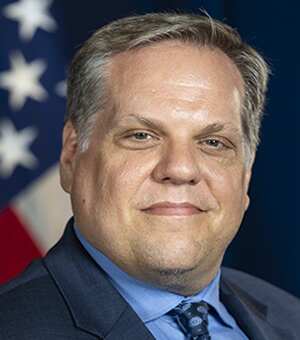 Albert
Dainton
Director and Head of Contracting Activity (HCA)