Women in Law Enforcement Careers
Everyone who works for ICE contributes to protecting America from the cross-border crime and illegal immigration that threaten national security and public safety. This mission is executed through the enforcement of more than 400 federal statutes and focuses on preventing terrorism, immigration enforcement and combating transnational crime. To carry out our mission, ICE focuses on legal and safe immigration enforcement, terrorism prevention and combating transnational criminal threats.
ICE is committed to keeping these critical positions staffed by building a diverse, resilient, and skilled workforce of the highest quality that mirrors and represents the public that we serve. Currently, 15% of the law enforcement officers employed at ICE are women. We are committed to the DHS30x23 initiative, which pledges to ensure women make up 30% of DHS's sworn law enforcement officers by 2023.
"Women bring several unique perspectives to the law enforcement role such as alternative approaches to leadership, sensitivity in listening to victims' voices and providing diversity in problem solving. Women have the ability to effectively diffuse conflict and are statistically less likely to use excessive force."
-- Tracy Cormier, Assistant Director Cyber and Operational Technology
ICE Mentoring for Women – IM4W
ICE Mentoring for Women (IM4W) is an affinity-based mentoring program that is designed to help employees develop skills and competencies needed to succeed in today's challenging work environment. It enables ICE's employees to share their experiences and talents to motivate, teach, and build relationships that will help ensure organizational growth and success for today and into the future.
The eight-month program matches colleagues across organizational boundaries to enable participants to gain insight and perspective during the mentoring relationship. The program has several benefits and activities, such as development of a Mentoring Action Plan (MAP), twice-a-month mentor/mentee connections, and relevant guest speakers and facilitated learning. Additionally, assistance such as reviewing the mentee's development plan, expanding the mentee's professional network, and providing guidance on challenges the mentee is experiencing is provided.
The IM4W mentoring program enhances the "leadership at all levels" culture of ICE by providing an additional engagement opportunity for the participants. A quality mentoring program provides access for skill and knowledge development for both the mentor and mentee.
Resources for ICE Parents in Law Enforcement
At ICE, we understand that the health and well-being of our employees and their families come first. We have several resources and programs available to help employees balance work-life responsibilities. Learn more below.
The Federal Employee Paid Leave Act provides up to 12 weeks of paid parental leave to covered federal employees in connection with the birth or placement (for adoption or foster care) of a child occurring on or after October 1, 2020. Read the Office of Personnel Management's Interim Final Rule regarding this new leave benefit for more information.
ICE's worksite lactation program helps ease employees' transitions back to work after childbirth and encourage the continuation of breastfeeding. It is ICE policy to support the health of mothers and their children by enabling employees to continue breastfeeding when they return to work after the birth of a child. ICE's lactation program includes dedicated rooms, an electronic breast pump and a refrigerator for the exclusive storage of expressed milk. Breastfeeding information, support, and counseling, as well as referral to your health care provider is also available.
ICE, as part of DHS, provides an Employee Assistance Program (EAP) that offers child care specialists who can help you efficiently assess your caregiving situation and arrange the appropriate referrals to available support services in your area.
Referrals are available for the following support services:
Child Care and Summer Camps
Adoption Support
Lactation Support
Education Support
Caregiver Issues and Concerns
Transportation Services
Visit Parenting and Child Care for additional resources to help maintain a strong work-life balance as a parent.
"ICE, specifically within HSI, formed a working group of all levels of women law enforcement officers within the organization, from line agents to senior executives, to identify and break down barriers that women may face in our organization. In addition, we embrace diversity, given the importance of reflecting the communities that we serve and the need to connect with everyone to successfully carry out our public safety and national security missions."
-- Tatum King, HSI San Francisco / NorCal
Resource
Frequently Asked Questions
Resource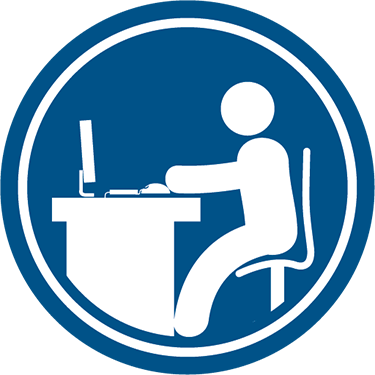 Law Enforcement Positions at ICE
Learn more about positions and how to apply
Resource
ICE's Office of Diversity and Civil Rights (ODCR) makes sure employees are protected
ODCR's goal is to ensure all ICE employees and applicants are treated in a non-discriminatory manner and to see to it that ICE promotes a culturally diverse workforce in which all employees have equal opportunity to achieve their full potential
"Women play a vital role in protecting our homeland, through refined tactical, problem solving, relationship building and communication skills that are key to law enforcement's success. These skills are foundational to the immigration enforcement mission, which requires precise and quick decision making and actions taken under sensitive and stressful conditions.
Women have valuable and dynamic personal and professional experiences that enhance law enforcement and are trusted members of the communities they serve. ERO seeks to build a more diverse and results-driven team through the recruitment of women, who are indispensable in fostering a culture of collaboration, empathy, and commitment to excellence."
-- Corey Price, Executive Assistant Director